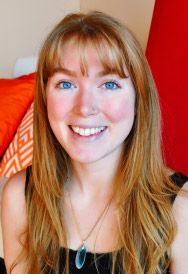 Celia R.
Instructor
certifications
200-hour YTT

My Teaching Style
My teaching style can be a little bit more upbeat, but I never overlook the power of being still and taking things slow. I love to create a room full of acceptance and knowing that there is always room to grow. I love doing balancing poses and enjoy building up to them in my flows!
Experience
My yoga journey began in 2016-2017 when I was in high school, and about when the Dragonfly in Sun Prairie opened up. I would attend with my mother, but I was never too consistent. However, I knew I loved it! Since then I have been able to teach at a kickboxing gym, as a fitness instructor for community members and became a CNA. As my work life became stressful I knew I needed something to bring me back to earth and to ground me… and that was Dragonfly! I became a teacher in training during the winter of '21-'22 and it was the best experience for my mind, body and heart. Now I am an official Certified Yoga Teacher because of Dragonfly!
Favorite Pose
Warrior 3- I love this pose because you activate so many parts of your body and mind. You work on balance and stability while also trying to length and feel energy. I love the transitions that you can do to get warmed up and into Warrior 3 and all the possible poses you can do after.
Favorite Quote
"Perhaps the reason you are drawn to flowers is not only for their outer beauty, but because they remind you beautiful things will bloom after the longest season of waiting."
– Morgan Harper Nichols
Why I Love Dragonfly
I love the welcoming and kind atmosphere that Dragonfly and the staff create. Dragonfly also gives individuals a lot of tools and information about how to grow and strengthen yourself physically, mentally and spiritually if those are things that you are looking for. Dragonfly is a place where you feel warmth from not only the Hot studio, but from the kindness and encouragement from everyone.
Little Known Fact About Me
I love having little home hobbies! I just recently learned how to crochet and I have started to teach myself how to play the guitar. I also love music! So I'm always looking for feedback about the music I play during my classes!
Celia Renforth's Class Schedule