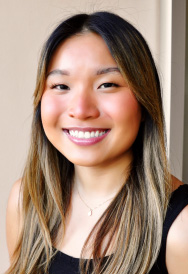 Cece J.
Staff
Experience
I was first introduced to yoga when I was on my high school dance team. We would take classes as a team bonding exercise. Eventually, it became part of our common routine, whether it was to stretch or to relax our minds before a big competition. I eventually started practicing on my own again during quarantine to relearn my body's abilities again!
Favorite Pose
Shavasana - I feel reset and calm
Favorite Quote
"Thousands of candles can be lighted from a single candle. Happiness never decreases by being shared."
Why I Love Dragonfly
Ever since the day I started, Dragonfly has felt like a second home to me. The community here is so supportive and uplifting. The staff and clients make me love coming to work!
Little Known Fact About Me
I was born in Thailand and I speak Burmese.