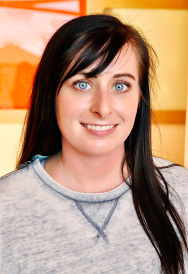 Brynn P.
Staff
Experience
I graduated from UW in December of 2013 with a Bachelor's degree in organizational communication and a business minor. I have been long distance running since high school and one of my runner buddies suggested that I incorporate yoga into my routine to strengthen my training. I took my first Dragonfly class with a friend on a whim in December of 2018 and immediately knew that I would become a member.
Favorite Pose
Pigeon pose
Favorite Quote
"It is what it is."
Why I Love Dragonfly
Dragonfly is my stress relief. I walk in and instantly feel more at peace. The staff and instructors are beyond welcoming and friendly. Dragonfly allows me to mix up my workout routine with the variety of classes that they offer so I can continue to challenge myself both physically and mentally.
Little Known Fact About Me
I love to travel! My favorite place that I've been so far is Paris and my bucket list of places to go is extensive.