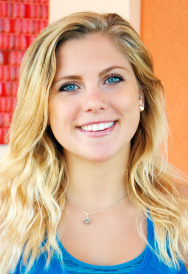 Autumn B.
Instructor
certifications
RYT
CYT
Circuit Up
BarreAmped
Yoga Up

My Teaching Style
My teaching style is fun, challenging and relaxing all at once with lots of breath work. I offer a safe environment to explore your practice, breathe, let go and enjoy!
Experience
Yoga has been medicine to my body and mind. Practicing yoga has taught me how to control my breath and relieve my anxiety. I always feel grounded and
strong each time I hit the mat. I have had a consistent practice for a five years and I completed Dragonfly's yoga teacher training in 2015 with Tiffany Geier. Currently I utilize the meditative and mindful practices taught from yoga sutras in my daily life as a human services professional.
Favorite Exercise
Besides yoga and the classes at Dragonfly, I love the outdoors. I enjoy swimming, hiking and biking!
Favorite Quote
"A wise woman wishes to be no one's enemy; A wise woman refuses to be anyone's victim."
– Maya Angelou
Why I Love Dragonfly
The accepting and nonjudgmental community that dragonfly provides offers a healthy happy lifestyle to so many people. I am constantly learning from my students. Rather than being competitive we are encouraging.
Little Known Fact About Me
I was born in Anchorage, Alaska!
Autumn B's Class Schedule