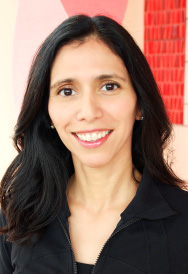 Audrey M.
Instructor
certifications
BarreAmped Level 1
BarreAmped Level 2
BarreAmped Bootcamp
Yoga Up
Power Up
Circuit Up

My Teaching Style
I teach a quick pace class with a focus on form. My goal is to create a fun environment where you can learn, ask questions, feel confident, challenge yourself, and leave with a smile knowing this is your community.
Experience
I graduated from the University of California, San Diego in 1993 with a degree in Physiology. My interest in science and the human body combined with my love for helping people led me to medical school and a career in internal medicine. I retired as a physician in 2008 to stay home with my family. We (my wonderful husband and two kids) moved to Madison in 2016 and I discovered Dragonfly shortly after. Having dealt with chronic back pain for 2 years due to a partially herniated disc, I was immediately drawn to the core strengthening techniques of barre. I quickly noticed the positive benefits barre class had on my back and my energy level.
Because of my results, and the encouragement and awesomeness of the barre instructors at this studio I became a certified barre instructor in March 2018. I love this new chapter in my life where I have an opportunity to not only share something that has significantly improved my quality of life, but also to do something that satisfies my desire in helping people take care of their body.
Favorite Pose
Leg lifts - I love the precision and strength that goes into this move plus it brings out the aspiring dancer in me.
Favorite Quote
"The more we get together the happier we will be."
-The Preschoolers I have the honor of teaching.
Why I Love Dragonfly
I have lived in many different cities and have been a member at several different gyms/studios. Not one of them has ever made me feel so welcomed as Dragonfly studio.
Little Known Fact About Me
I lived in Okinawa, Japan for 3 years.
Audrey M' Class Schedule