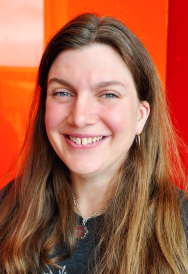 Angela B.
Instructor
certifications
RYT-200
My Teaching Style
Intentional work in progress! I aspire to speak to the body with clear cueing and touch on the divine light of connection on your mat by threading intentions and some yoga philosophy as part of my classes. I love building playlists and focusing on maximizing overall experience of everyone in class- building sections for different preferences and offering options. I want to continue to flex my hands-on assist skills.
Experience
I have been practicing yoga since 2007- starting with a 1:1 Hatha intensive at Yoga Shala, Portland OR and getting introduced to the Yoga Matrix with Richard Freeman. I studied a more modern yoga form there for a few years- Shadow Yoga. My practice moved back home for many years- using books and apps as I had small children and jobs that required travel. I moved to Madison, WI in 2018 and after the pandemic/ too much isolation/ it's hard to build new community as an adult, I bought a class pass to Dragonfly in December of 2021. I then signed up for YTT 200 in November of 2022 and graduated in February 2023. I plan to continue my training in the next 2 years.
Favorite Pose
Crescent Warrior! It's a balance pose, it's a warrior pose, it's a fabulous transition pose. I love the challenge of the 1 minute hold in Fusion classes.
Favorite Quote
"Do the best you can until you know better. Then when you know better, do better."
– Maya Angelou
Why I Love Dragonfly
At first it was the heat, but now it is absolutely the community. I love being part of the people that make Dragonfly thrive, even if we don't totally connect, familiar faces on mats brings me so much joy.
Little Known Fact About Me
I am a self-described corporate restaurant brat… having moved around the country as a kid while my dad opened restaurants- similar to being an army brat, but without the built in peer group- I went to 7 different schools from 5th – 12 grade, making me more extroverted than I think I would have been otherwise.
Angela B's Class Schedule