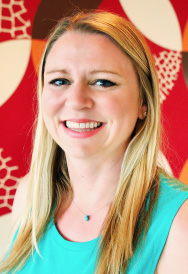 Amy Sipsma
Instructor
certifications
BarreAmped

My Teaching Style
I love to laugh and have a good time while getting a great workout at the same time. Expect to shake to change listening to a lively playlist, it's the best distraction!
Experience
I fell in love with practicing yoga while living in Washington DC in 2015. When I moved back to Madison, I hopped around to a few studios before finding my home at Dragonfly. I started taking Barre classes to compliment training for a half-marathon and I continued long after my race was over. As soon as my schedule allowed, I signed up and completed the BarreAmped instructor training in December of 2017.
Favorite Pose
For Barre, it's low-v. It seems like a simple pose, but those thighs start to shake right away!
Favorite Quote
"The garden of the world has no limits, except in your mind."
—Rumi
Why I Love Dragonfly
The variety of class and locations make it easy to always find a class to attend. All the instructors have their own special way of leading a class and I always leave feeling accomplished.
Little Known Fact About Me
I've been to 63 countries and counting!!
Amy Sipsma's Class Schedule